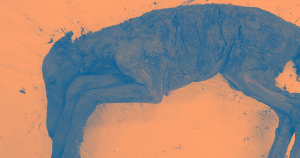 Welcome Back
Last year, scientists found a 42,000-year-old Lena Horse foal — those are extinct, by the way — frozen in Siberian permafrost.
Now, they hope that they can clone the long-dead horse back into existence, according to Gizmodo, using liquid blood samples researchers extracted from the horse's surprisingly well-preserved heart.
Horse to Water
In addition to liquid blood, scientists conducting the autopsy found intact organs and tissues.
"We can now claim that this is the best-preserved Ice Age animal ever found in the world," Semyon Grigoyev, head of the Mammoth Museum in Yakutsk, Russia, told Russian news agency TASS, as per The Siberian Times.
The one to two-week-old foal Lees verder
Via:: Artikelen van Futurism.com